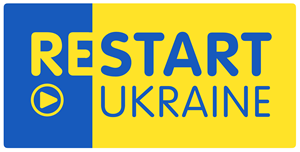 Helping Ukrainian women entrepreneurs relocate and rebuild their businesses in the UK
The Challenge
Over 5 million people have fled Ukraine since the Russian invasion on 24th February 2022 forcing people to flee their homes seeking safety, protection, and assistance in host countries. Approximately 90 per cent are women and children1. Whilst the current pressing need is humanitarian aid, the emerging need is to maintain economic activity during the crisis.
The Needs
GEN UK focus group research reveals the resourcefulness of Ukrainian women entrepreneurs exposing a complexity of needs and pivots ranging from pressing local crisis needs with a healthy frozen food business pivoting to supply 1,500 soldiers in Kiev with daily meals to a fashion brand now supplying army uniforms.
Our aim is to ensure business continuity during the crisis for the many existing women entrepreneurs. The Ukrainian Ministry of Business advocates relocating businesses to either the UK or Portugal.
GEN UK is planning a 360 support programme to meet their needs – funding, desk spaces, advisors, legal, banking, mentors, mental health support, access to markets, investment and so on.
Overall Objective
Restart Ukraine aims to support the economic independence of women by creating a framework for the continuity of small business enterprise and the encouragement of startups and scaleups relocating to the UK to keep the Ukrainian economy alive.
The framework builds upon GEN's expertise within 200 nations to provide the resources (learnings, mentors, funder networks, psychological care) It will curate the knowledge, tools and expertise to support Ukrainian women entrepreneurs forming a blueprint for other host nations.
The women joining our programme will be invited to join our online community, the GEN UK HUB, providing immediate access to a network and where they can start to create a profile for their businesses and where we can learn about their needs. Once they receive their visa and are able to travel to the UK, we will then assist them on the ground.
The Ask
If you or your organisation would like to support financially or in kind, we would love to hear from you. Your donations will transform the lives of women entrepreneurs displaced through the conflict.
Contact the Restart Ukraine team at hello@genuk.org