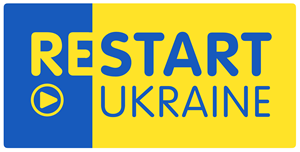 Helping Ukrainian women entrepreneurs rebuild their businesses in the UK
The Challenge
Nearly 7 million people have fled Ukraine since the Russian invasion on 24th February 2022, forcing people to flee their homes seeking safety, protection, and assistance in host countries. Approximately 90% are women and children. Whilst the current pressing need is humanitarian aid, the emerging need is to maintain economic activity during the crisis.
The Needs
GEN UK focus group research reveals the resourcefulness of Ukrainian women entrepreneurs exposing a complexity of needs and pivots ranging from pressing local crisis needs with a healthy frozen food business pivoting to supply 1,500 soldiers in Kiev with daily meals to a fashion brand now supplying army uniforms. Our aim is to ensure business continuity during the crisis for the many existing women entrepreneurs. The Ukrainian Ministry of Business advocates relocating businesses to either the UK or Portugal.
The Programme
GEN UK has partnered with Startup Ukraine to provide a 360 support programme to meet their needs – funding, desk spaces, advisors, legal, banking, mentors, mental health support, access to markets, investment and so on. To help us deliver the right assistance we are supported by business organisations including NatWest, KPMG, Accenture, and Digital Boost.
Overall Objective
Restart Ukraine aims to support the economic independence of women by creating a framework for the continuity of small business enterprise and the encouragement of startups and scaleups relocating to the UK to keep the Ukrainian economy alive.