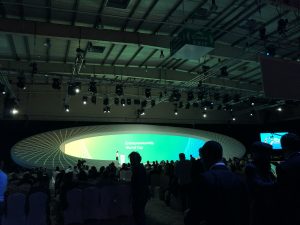 The Entrepreneurship World Cup is probably the largest pitch competition in the world with US$1 million in cash prizes. But it is more than just a global pitch competition.
EWC elevates entrepreneurs at all stages — idea-stage, early-stage, growth-stage or beyond – providing them with tools and resources to grow their venture.
EWC Accelerates is a virtual training and mentorship programme that helps entrepreneurs hone their skills and increase their chances of winning their national competitions – as well as those who advance to the Global Finals. The EWC online platform also offers all contestants who complete their applications access to more than $25,000 in perks from partners such as Google Cloud, Hubspot, Stripe and more.
Everyone who enters gets access to free training, mentorship and perks to help them start and scale their company. US$1.75 million in perks have already been given to EWC contestants.
Start polishing your pitch and get ready to sharing it with the world. Applications are open until August 2nd. Find out more and apply today.